The elevated steel highway of the Riverside Drive Viaduct, built in 1901, runs between Tiemann Place and 135th Street above Twelfth Avenue.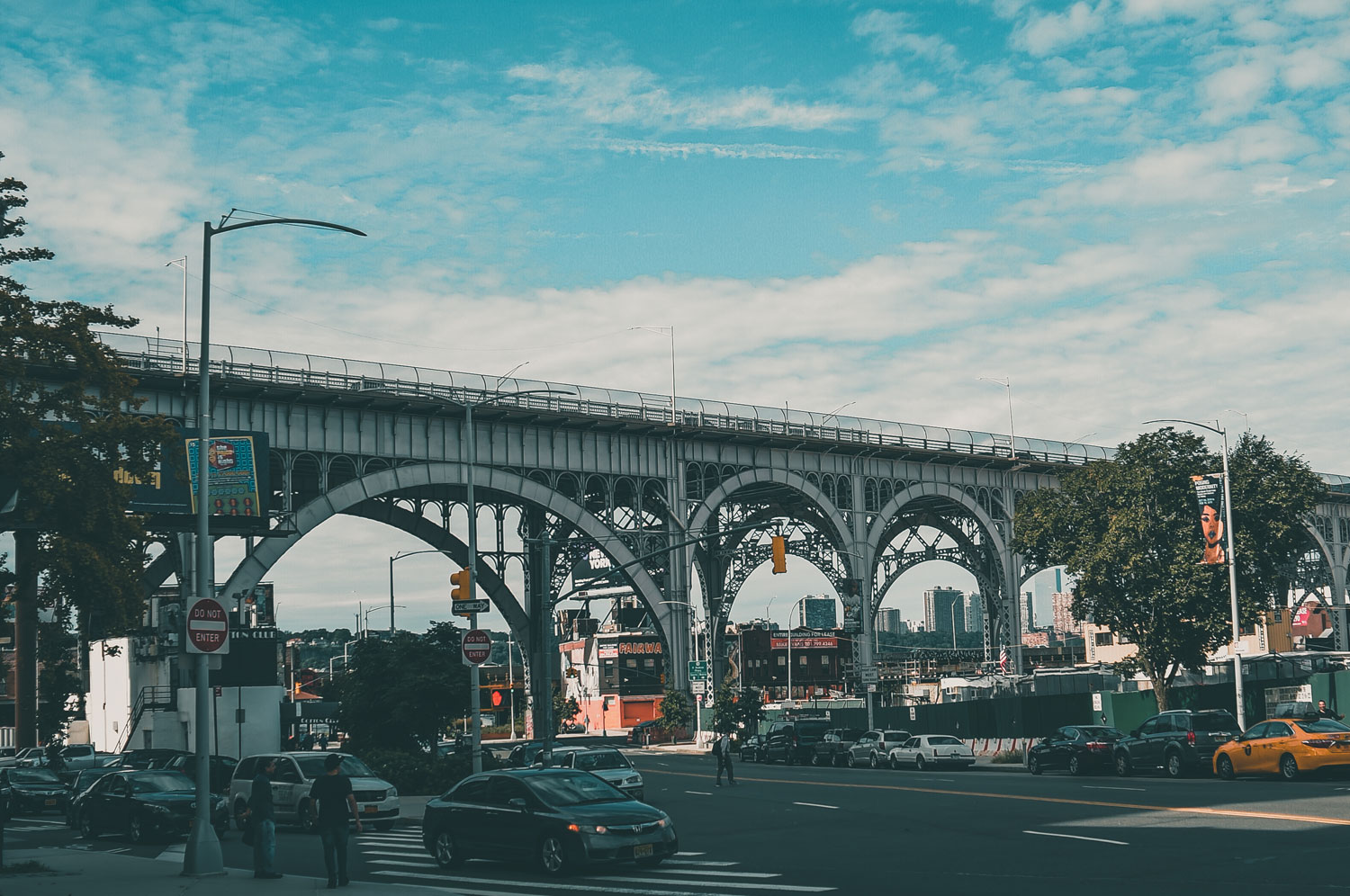 The girders over 125th Street (previously Manhattan Street) were the largest ever built at the time.
The Rehabilitation of Riverside Drive Viaduct Over West 158th Street is in progress.
It is rare to find such architecture perfectly symmetrical, 50-foot-tall arches that repeat for half a mile.
The Arches of Harlem aims to turned the Riverside Drive Viaduct into a public light-art installation by Harlem-based architectural lighting firm Focus Lighting.