The distinctive architecture and interior design of Grand Central Terminal's station (GCT) house have earned it several landmark designations, including as a National Historic Landmark.
Its Beaux-Arts design incorporates numerous works of art. Grand Central Terminal is one of the world's ten most visited tourist attractions.
In 2018 21.6 million visitors – excluding train and subway passengers.
The terminal's main concourse is often used as a meeting place, and is especially featured in films and television.
Grand Central Terminal contains a variety of stores and food vendors, including a food court on its lower-level concourse.
Grand Central covers 48 acres and has 44 platforms, more than any other railroad station in the world.
All platforms are below ground.
GCT serve 30 tracks on the upper level and 26 on the lower.
In total, there are 67 tracks, including a rail yard and sidings; of these, 43 tracks are in use for passenger service, while the remaining two dozen are used to store trains.
Another eight tracks and four platforms are being built on two new levels deep underneath the existing station as part of East Side Access.
Many film and television productions have included scenes shot in the terminal.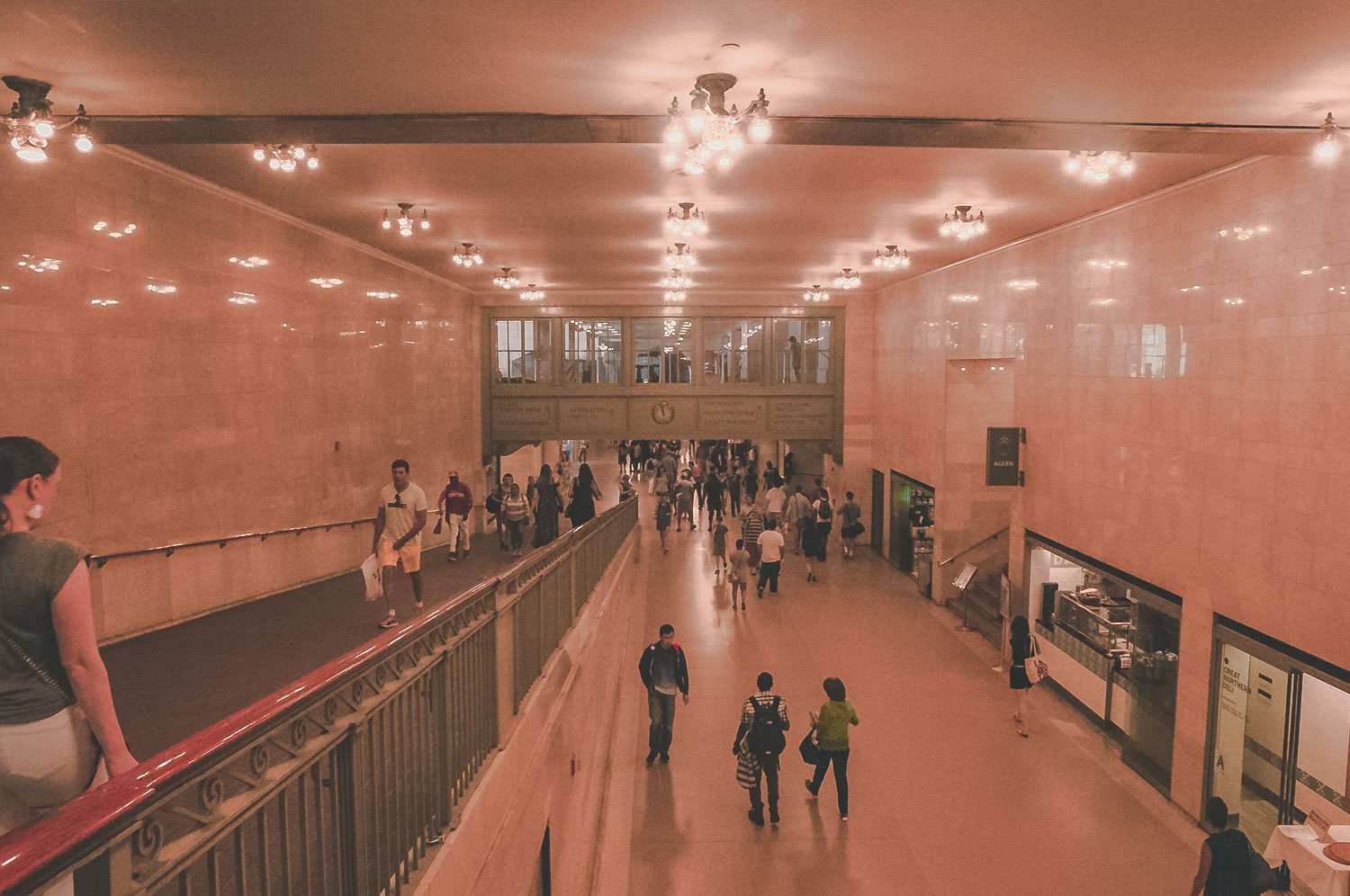 The MTA hosts about 25 large-scale and hundreds of smaller or amateur productions every year.