Central Park is an urban park in New York City. It is the most visited urban park in the United States with millions visitors annually.
Central Park is the most filmed location in the world for movies, weddings and the unthinkable.
It is the fifth-largest park in the city by area, covering 843 acres.
You may think that it is large enough to fit 38M (million) visitors annually but in reality it is overcrowded almost all the time!
Its' size and cultural position makes it a model for the world's urban parks.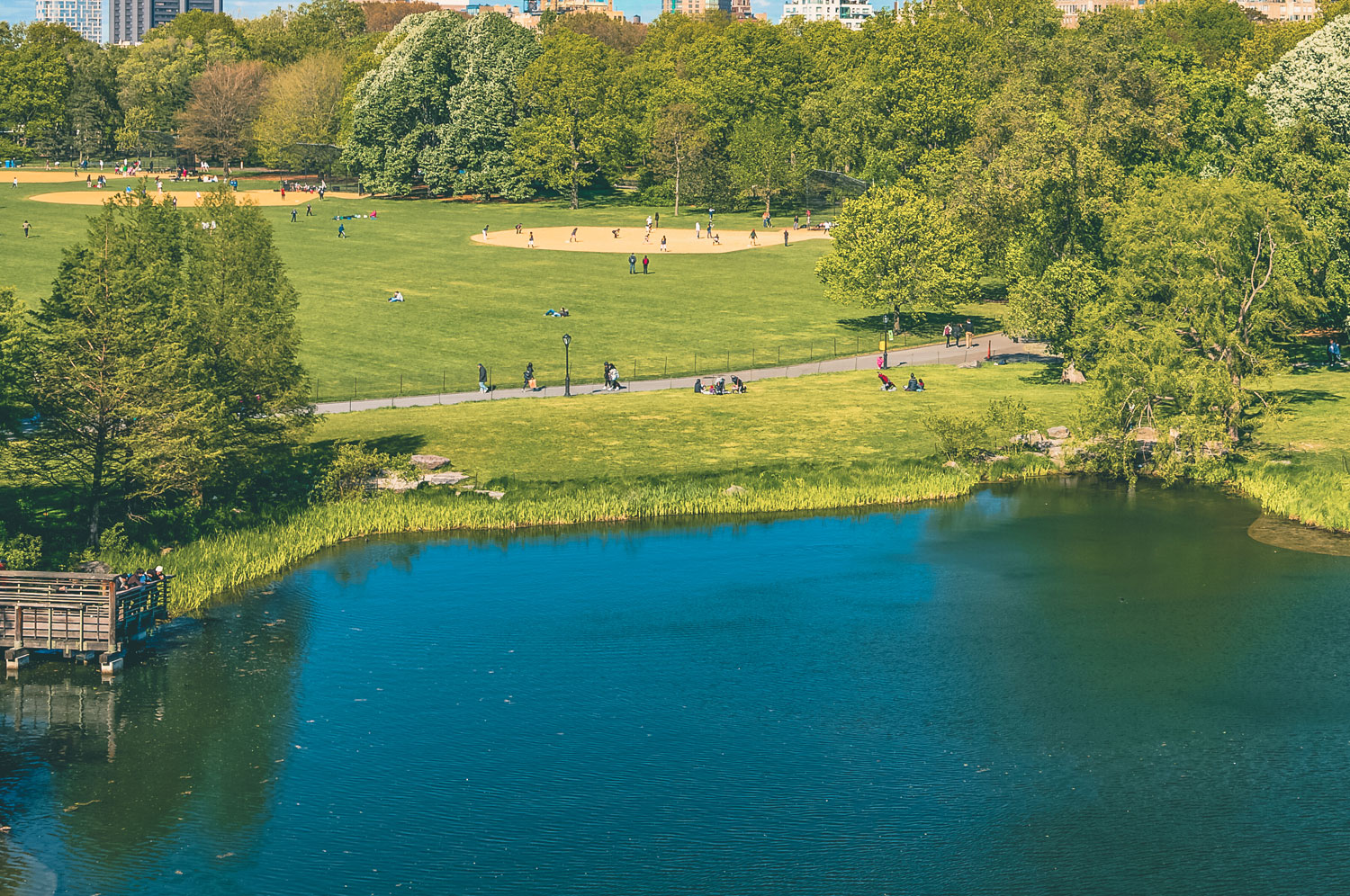 Central Park is divided into three sections:
"North End" extending above the Jacqueline Kennedy Onassis Reservoir
"Mid-Park", between the reservoir to the north and the Lake and Conservatory Water to the south
"South End" below the Lake and Conservatory Water.
The park has five visitor centers: Charles A. Dana Discovery Center, Belvedere Castle, Chess & Checkers House, the Dairy, and Columbus Circle.
Central Park is also one of the most visited tourist attractions worldwide.
Today, you can still rent a boat on the lake or you can have a hefty and tasty meal while enjoying others in their boats.